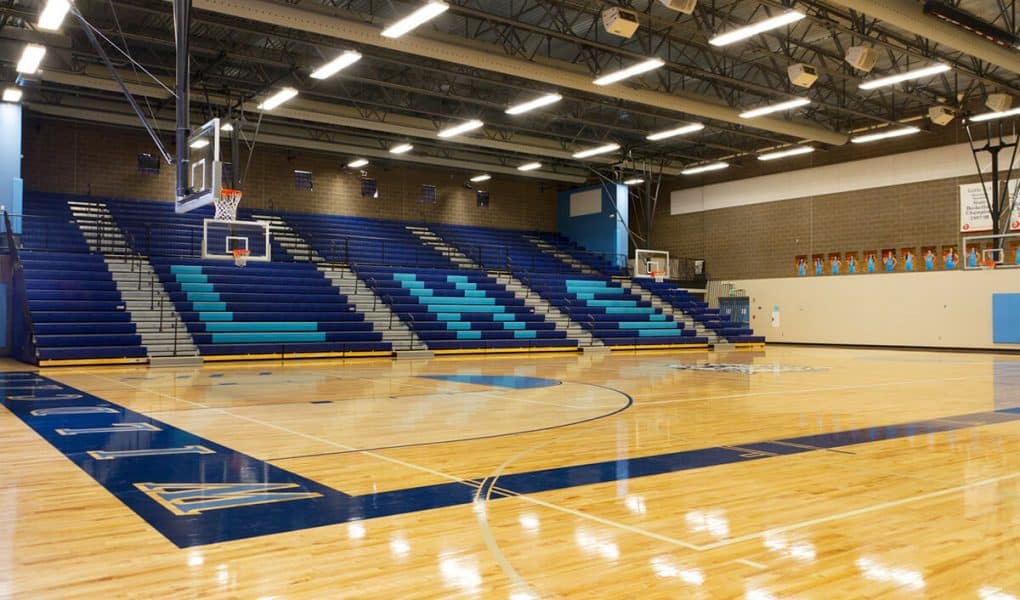 Lapwai Junior High Addition
Lapwai School District #341
404 S. Main Street, Lapwai, ID
The District #341 project, included:
Demolition of the 50,000 sq. ft. old high school, gym and Jr. High
Construction of a 19,024 sq. ft. gymnasium and support facilities
Construction of a 6,232 sq. ft. Jr. High classroom addition
7,511 sq. ft. partial renovations of 2 computer labs, and a 350-seat auditorium
Installation of 13,000 sq. ft. of paved parking area
This project was successfully completed 3.6% under the GMP. The owner utilized these savings to add work to the project. ABC was part of a design build team. Our team, including architectural and engineering firms, was selected to design the new facilities giving the owner the best value for their budget. The unique challenge for the project was complying with the Nez Perce Tribe government and the Tribal Employment Rights Organization (TERO). The tribal government rules tend to be somewhat fluid in interpretation from year to year, varying with the change in leadership. Our approach was to maintain an honest open dialog with the Tribe, successfully negotiating compliance requirements and following them precisely.
Related Projects